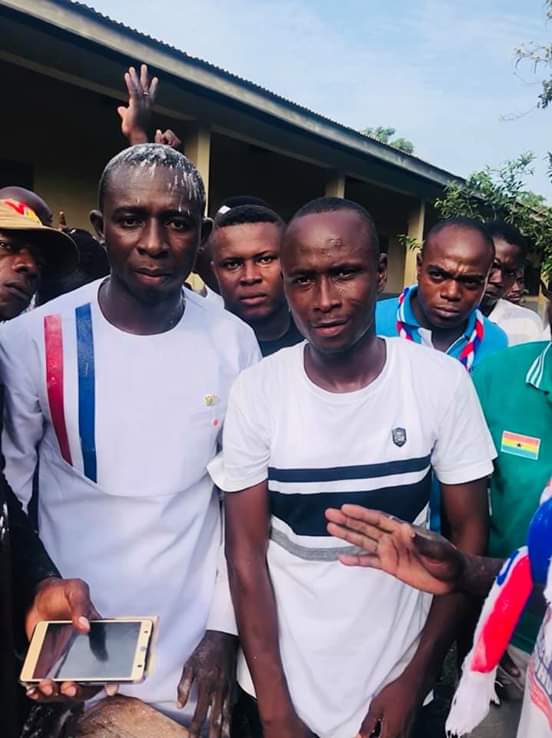 The elected New Patriotic Party (NPP) candidate for the Sawla- Tuna- Kalba constituency of the Savannah Region Mr Nuhu Seidu Banasco Seidu prior to the contest in his constituency promised every single delegate a mobile phone and GH¢50.
Mr Banasco who succeeded in wining elections was still at the grounds of the parliamentary primaries in his constituency when his house was broken into by thiefs who made away with all his phones and the money meant for delegates.
Bole based Nkilgi Fm spoke to Mr Nuhu Banasco Seidu and he confirmed the incident. He said people were aware of the phones at his residence which is a little bit isoloated from town and that he and his campign were all busy at the grounds when the incident happened. He said he brought about 50 phones to the grounds for the delegates to see them and later sent his campaign team members to his residence to bring the rest to be shared to electoral Area coordinators for distribution to the Poliing station executives but they came they came back back to tell him his house was broken into and all the phones stolen.
Mr Banasco said he is working round the clock to rearranged phones that will be distributed to the delegates soon.
This issue has become a big debate in the area. While some people believe the NPP candidate scammed delegates others believed him saying he should not have made people to be aware he had the phones and money at his residence.
Mr Seidu Banasco is a renowned philantrooist in the area and is the Chief executive officer of a non governmental Organisation called NASCO Feeding Minds which has embarked on a number developmental projects.
Mr Banasco in partnership with a group of prominent Doctors and Nurses from Spain did a free health screening exercise some communities in the district.
At the end of the election at Sawla Mr Banasco Seidu Nuhu polled 260 votes with Mr Gilbeiri Jonathan Laamiitey coming second with 188 votes. The third candidate Mr Bullu Liman Bruce polled 6 votes.
Source: nkilgifmonline.com