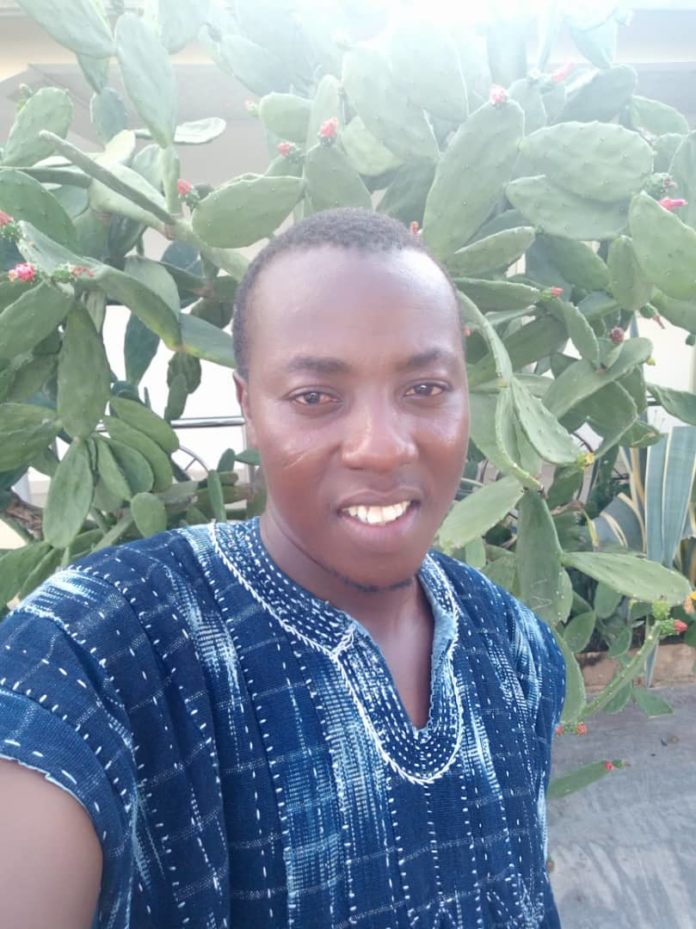 A National Democratic Congress (NDC) Communication Team member in the Bole- Bamboi constituency of the Savannah Region Haruna Abudulai Obey has said he was disappointed when hundreds of frustrated NPP youth in Bole invaded the official residence of the District Chief Executive (DCE) for Bole Madam Veronica official Alele Heming in protest over the sharing of Sheep meant for government's Planting for Food and Jobs programme and allegedly made away with some sheep that was supposed to be distributed fairly among farmers in the Bole District.
He said about 300 Sheep for farmers in Bole District were forcefully taken away by NPP youth members because the government have failed them.
Speaking to Bole based Nkilgi Fm today 24th September, 2019 Haruna Obey said it is disappointing how frustrated Youth of NPP in the Bole- Bamboi constituency are fighting over Sheep meant for government's Rearing for Food and Jobs programme and that what happened at the official Residence of the District Chief executive (DCE) for Bole where the sheep were kept from Saturday 21st September to Sunday 22nd September 2019 was an eyesore.Haruna Obey said it is unfortunate the Rearing for Food and Jobs has turned out to be a tug of war among NPP members in Bole adding; "All what is happening means NPP do not represent any hope for the Youth of Bole District".
He said in less than one and half years for Ghanaians to bring back former President John Dramani Mahama, the NPP has not created any jobs for its Youth in the Bole-Bamboi Constituency and Ghana as a whole.
The NDC Communication Team member said the NDC had a better policy because the campaign for Rearing for Food and Jobs which was called "Youth in Agriculture" under eswhile NDC government  was expected to run for five years and was to develop a competitive and a more efficient livestock industry through youth in Agriculture Policy.
Haruna Obey said under the John Dramani Mahama administration, the policy was to cover selected value chains in the livestock sector namely cattle, sheep, goats, pigs, poultry chicken and fowls.
He said in view of this breeding stations were created and revived in Wawase in the Eastern Region, Wulugu in the North East Region, Bussie in the Upper West Region, Dona in Upper East Region and Wenchi in in the Bono East Region. 
Haruna Obey said these stations trained 10,000 youth in animal farming across the country and many of these youth in both the Bole and Sawla- Tuna- Kalba Districts went through this training in 2015 at Wenchi. 
The NDCCommunication team member also said it is therefore out of place for the frustrated NPP youth to act in the manner they have done.
Haruna Obey said he listened to the Agric Director for Bole Alhaji Ibraihim Mumuni when he granted an interview on Bole based Nkilgi 103.7 Fm and said the sheep are meant farmers who have the capacity to rear animals in the District and not for party members as they thought. 
He said the animals are not party property hence the Agriculture Department of Bole cannot be looked down by these frustrated NPP youth. 
Haruna Obey called for an independent audit of the sheep and anyone found to have done anything against the policy of the program or against the laws of Ghana should face the law without any fear or favour.
Source: nkilgifmonline.com