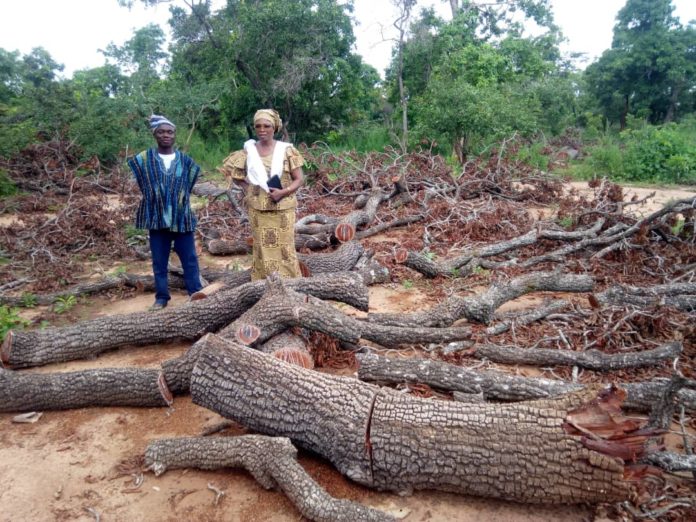 The District Chief Executive (DCE) for  Bole, Madam Veronica Alele Heming on Friday 6th September 2019 visited a site where many Shea trees were cut down for  charcoal burning at Tinga in the Bole District of the Savannah region and had teary eyes upon seeing the level of devastation.
Madam Alele who personally went deep into the bush to have first hand information on the Shea tree cutting menace that has engulfed her jurisdiction was speechless and could not believe her eyes upon what she saw.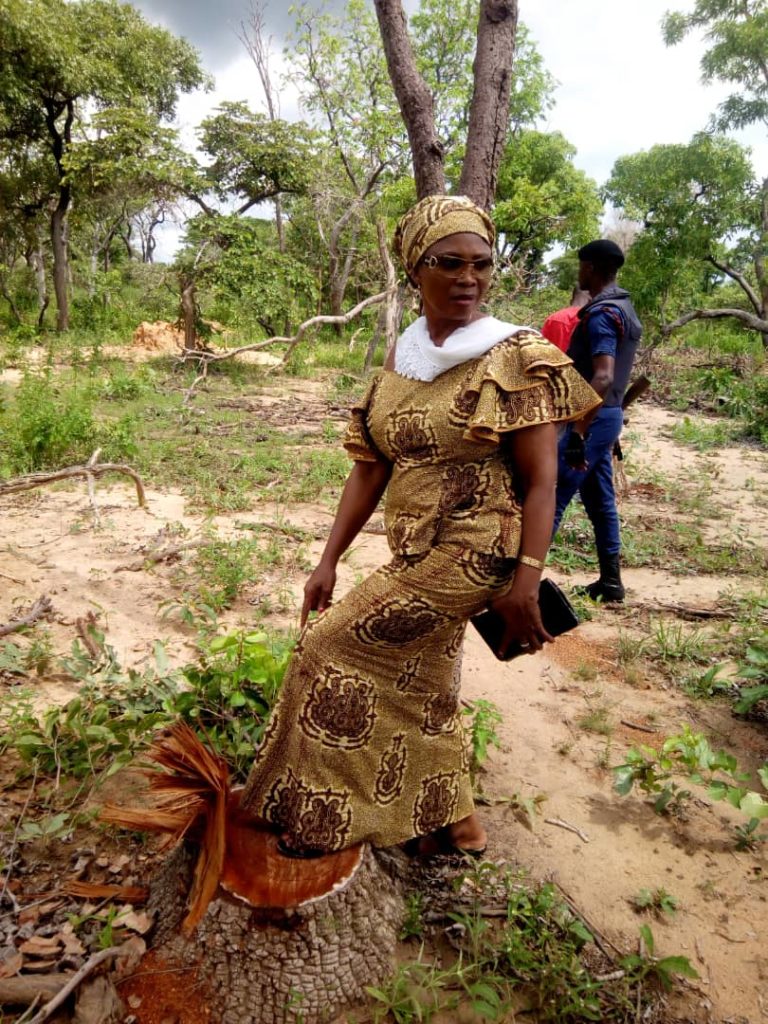 Speaking exclusively to Bole based Nkilgi Fm, Madam Alele sounded a heavy word of caution to the perpetrators to put a stop to the negative act of felling the major economic tree in Bole District and Northern Ghana as whole.
She highlighted the importance of a Shea tree and the need for the people to preserve the "Cocoa" of the Savannah Region.
Earlier, a delegation of Chiefs and Queen mothers from the Bole Traditional council, led by Gbelimpewura Amantana Safo paid the DCE for Bole a visit at her office to convey a message from Bolewura Sarfo Kutugefeso (l) to appeal for her support and assistance to stop charcoal burning and illegal logging in the Bole district at the forecourt of the Bole district assembly.
Gbilimpewura Amantana said traditional authorities have always been blamed for the massive deforestation but they were sent by the Bolewura to the DCE to encourage her to fight deforestation head on. He said the future of generations unborn is being jeopardised because of the rampant deforestation in the Bole District. He also explained that the Traditional authorities of the Bole Traditional area are prepared to do everything to stop deforestation and as well pledged their support to the Bole District Assembly.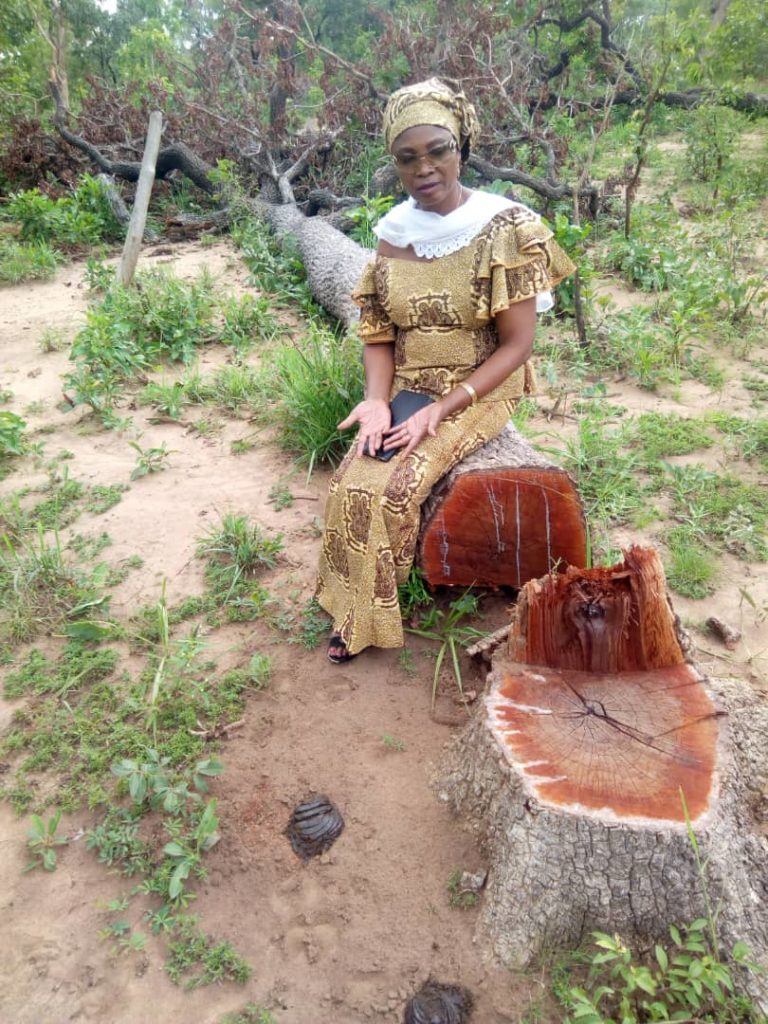 Addressing the Chiefs and Queen mothers, Madam Alele said she was very happy to hear from the custodians of the land and that she has gotten enough power now to safeguard the land.
It would be recalled that Bole based Nkilgi Fm dis an investigation on the menace of Shea tree cutting for charcoal and wrote ans shared images and videos of the menace of Shea tree cutting in the Tinga area of the Bole District that triggered a quick response of the Bole Traditional Council and the DCE for Bole with a a visit to the area last Friday.
Source: nkilgifmonline.com