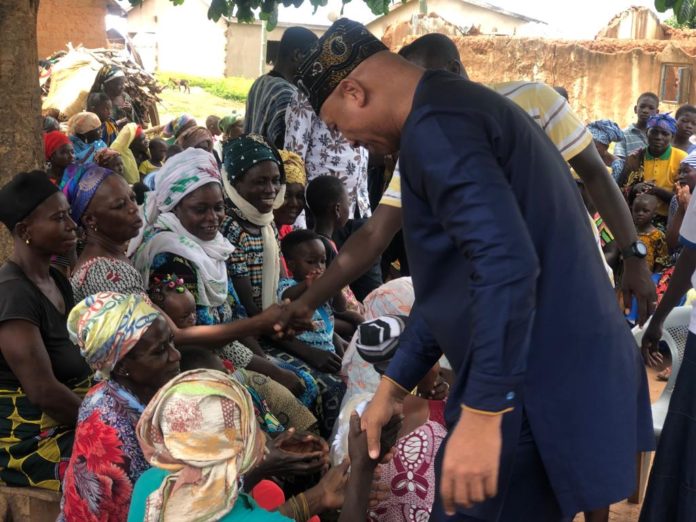 The Member of Parliament (MP) forn Damongo Constituency of the Savannah Region, Hon Adam Mutawakilu Garlus has been visiting and interacting with his constituents since Monday, 5th August 2019 after Parliament went on recess on the 2nd of August, 2019.
According to the Research Assistant of the MP Mr Issifu Seidu Kudus Gbeadese, the MP has visited and interacted with several youth groups, women groups and branch executives. He took time to explain what Parliament has considered and passed so far and their implications and/or expected impact on his constituents.
"On Friday 9th August, 2019, the MP and his entourage moved to Yipala, Nabori Mognori, Murugu, Mole and made a huge stop in Laribanga where he met with several women and youth groups, Taxi Drivers of Laribanga, Market women and Tour guards. In all these areas, he delivered the message of hope of former President John Dramani Mahama and assured the people that the NDC was going to win the 2020 elections"; Kudus Gbeadese said.
Kudus Gbeadese said the Damongo MP was confident that if given the nod as a Parliamentary Candidate for NDC, he was going to win back the seat for the NDC by God's Grace.
"With the women groups, Hon Garlus assured them that his financial support to their village savings and susu schemes was intact and that within the year he will make the funds available to support their small businesses when the next common fund is paid. He will continue his visitation and interaction to other communities and polling stations in the course of the week" Kudus Gbeadese explained.
Source: nkilgifmonline.com