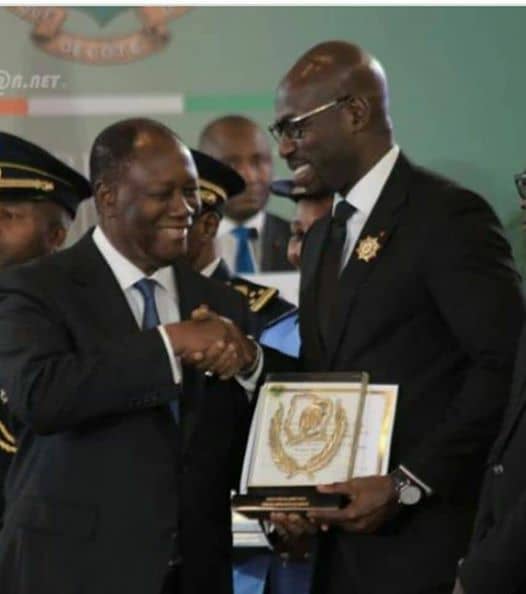 The Lobi Youth Association and the entire Lobi fraternity in Ghana have congratulate the President of the Bounkani Region (Regional Minister) in Cote d'Ivoire His Excellency Hien Phillippe for being adjudged the outstanding Regional President of Boukani, Cōte D'ivoire.
A letter signed by the General Secretary of the Association Hon Choirtey Cantah Charles said they appreciate the effort of Excellency Hien Phillippe who is also in charge of all government vehicles in Cote d'voire and just recently appointed Coordinator of all Regional coordinators in lifting up the image of the territory under him and the name of Lobi in general.
"The aim of life lies in pushing your limitation always; you have successfully made this thing possible, Your achievement is a result of your efforts", the Lobi said.
The Lobi Youth Association encouraged Excellency Hien Phillippe to give his best in the future and we wish to achieve every success in your life adding; "there is no one who has worked as hard as you have in the past years and so your efforts have paid off".
The President of the Republic of Cote D'Ivoire His Excellency Alassane Dramane Ouottara presented a plaque to Hien Phillippe at a ceremony at Abidjan.
The Lobis are found in Ghana, Burkina Faso and Cote d'voire and comprise seven dialects with the Lobiri and Birifor speaking dialects mostly found in Ghana.
Source: Nkilgi 103.7Fm, Bole (Savannah Region)
08/08/19