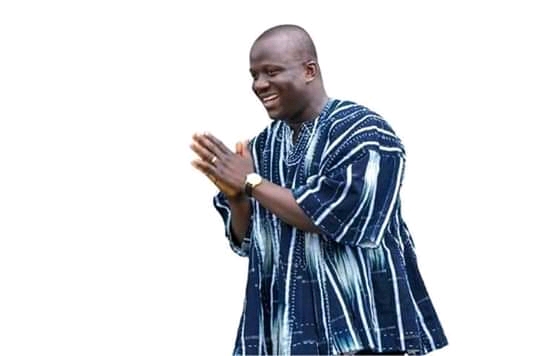 Politicians like Lawyer Samuel Abu Jinapor are the reasons why a lot of decent, intelligent but financially handicapped Ghanaians are scared of running for political office. Their only crime is that they have principles and for the fear of God decided not to loot from the state.
Mr Samuel has declared his intention to contest the Damongo seat on the ticket of the NPP. This same Samuel who was in the recent past cleared by the President of allegations of corruption and extortion levelled against him by A plus.
This young man attained his basic education in Damongo and has since then been living in luxury without ever thinking of stepping his foot in Damongo. It must be noted that Samuel has always voted in the Yapei- Kusawgu constituency since 2004, a constituency which has always been won by the NDC and now has their MP in the person of John Jinapor who happens to be the blood brother of Samuel Jinapor. Let me also sharply state that John Jinapor has never been accused of any wrongdoing and has been one of the most competent MPs in Gonjaland, unlike his brother who a lot have their doubts on.
This Samuel guy has suddenly made a lot of money as a deputy Chief of staff and is busily buying his way through to the Damongo Seat. Samuel believes with money everything is possible; you can be an MP even if you don't have the competence.
Samuel believes that as long as you have money you can buy a whole constituency, but he however concedes that with all the money on this planet you can't buy your brother and the parliamentary seat he occupies on merit.
In Gonjaland today, the easiest way to get an appointment from the NPP Government is to declare your intention to contest as Parliamentary candidate for the NPP in Damongo, and Samuel will get the clearing agent to sort you out, Powerful guy…huh!
Samuel can't contest his brother for the Yapei Kusawgu seat even4 though he has lived all his adult life there and has always voted there, but finds it so convenient to contest the Hon Garlus, a man who has over the years nurtured a lot of youth in Damongo and has tirelessly cleaned up the constituency after it was mistakenly handed over to the NPP under the stewardship of Hon Alex Seidu Sofo who I am told has been abandoned by the NPP for his stance against Samuel Abu Jinapor because others like Albert Diwura, Ayuba Seidu, Sule Nyadia, who struggled on the ground for the party when it was in opposition have been chased into the bush by Samuel. Many are asking whether the NPP in Damongo reward loyalty and hard work or reward "cash men?" Well, the people of Damongo are discerning and will do the needful.
Samuel must be told that he can't buy us all in Damongo,we don't need his money, what we need is development and an effective representation in Parliament which we already have under the leadership of Hon Garlus. Samuel will lose and He wouldn't be able to recover from that humiliating defeat that awaits him.
By Don Promise Nnibo Haruna (Damongo)